A luxurious retreat in a tropical paradise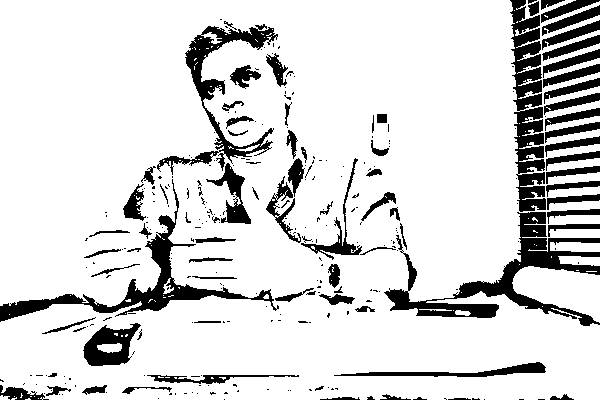 Conceptualized by renowned architect Vinod Jayasinghe, Three Gables Boutique Villa is a unique beachfront property that is built from the ground up to ensure your comfort and privacy. The last student of the legendary architect Geoffrey Bawa, Jayasinghe's distinctive design of the property emulates Bawa's ethos of seamlessly blending the opulent indoors with the exotic outdoors. The end result is a contemporarily designed boutique villa with spectacular views of the Indian Ocean
Comprising of four lavish rooms, an infinity pool and round the clock service, you are guaranteed a holiday of the utmost luxury and relaxation. All units are well-equipped with modern amenities enabling you to enjoy the tropical lifestyle from the comfort of your room.
In contrast to other luxury hotels in Mirissa, Three Gables is tucked away in a secluded stretch of the southern coast giving you the opportunity to reap the benefits of a hotel stay in a serene environment. While there are many beach front hotels in Mirissa, the villa's prime location, design and facilities offer an idyllic respite from the rigors of day to day life.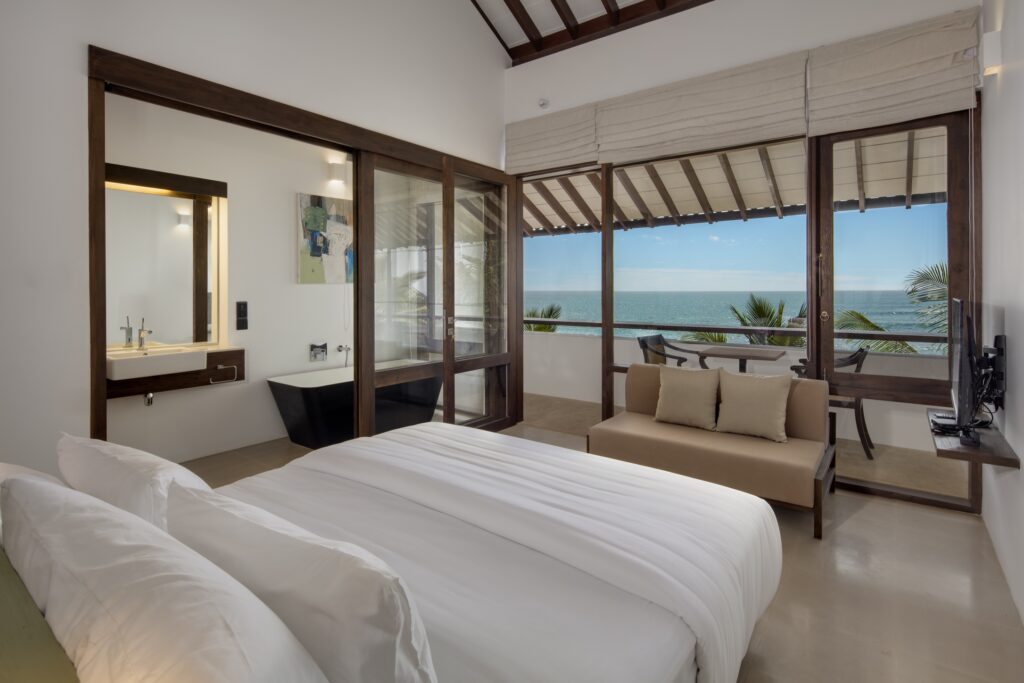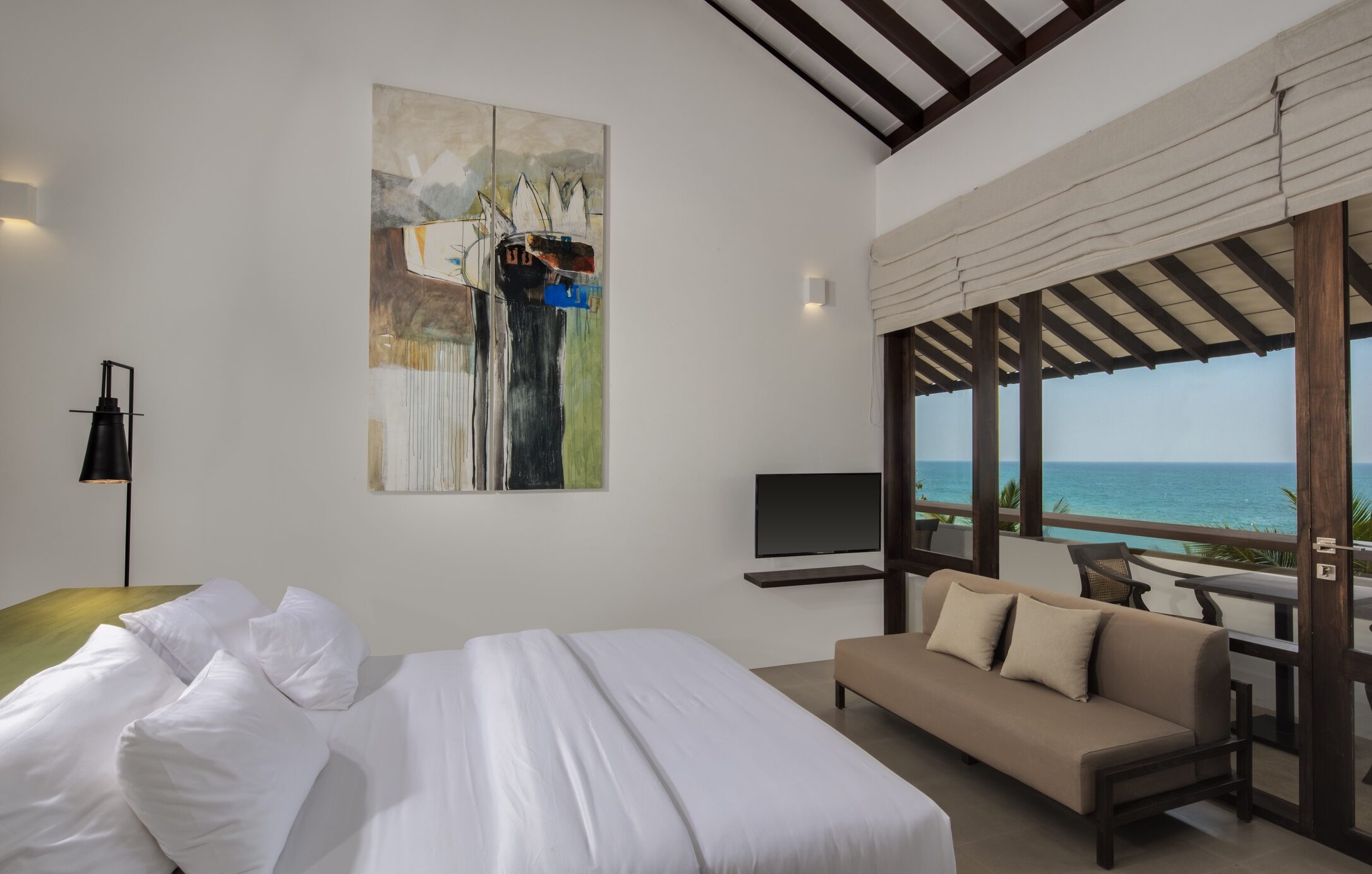 ☺Wat een paradijs is dit! Prachtige villa met uitzicht op zee. De staff doet er werkelijk alles aan om het een uniek verblijf te laten zijn. Zeer vriendelijke bediening. Schone en ruime kamer. Eten is perfect. Unieke ervaring in Sri Lanka
Perfect stay ☺ Everything was perfect, the staff incredibly friendly and attentive to the customer. Very good food quality and really nice rooms. Highly recommended
Vi kunne ikke ønske mere ! ☺Normalt booker vi os aldrig ind sådan et sted, men sikke en oplevelse. Aldrig har vi oplevet en oprigtig service og gæstfrihed som på dette hotel! Vi havde på forhold oplyst, at opholdet var et "honeymoon", hvorfor personalet havde opgraderet os (uden omkostning) til et værelse med smuk havudsigt. Morgenmaden var eminent og personalet gør alt for at tilgodese gæsternes behov. Steder ligger mellem Mirissa og Matara, som nemt kan nås med en tuk-tuk, som personalet gerne hjælper med at booke for dig. Stedet er utroligt smukt og er helt perfekt hvis der ønskes privatliv og rolige omgivelser! Vær opmærksom på, at det ikke er muligt at bade i havet, da bølger og strømmen er for voldsom. Til gengæld har du HELE stranden for dig selv og hvorfor skal man iøvrigt bade i havet, når hotellet har den smukkeste infinity Pool ?! Vi tilbragte 3 nætter som afslutning på vores tur og vil bestemt komme tilbage, hvis vi en dag kommer til Sri Lanka igen! OBS! hvis du er heldig kan man måske se nyudklækkede havskildpadder på stranden! ☹Vi ville gerne have spist noget mere på hotellet, men maden var for dyr (dobbelt) i forhold til hvad der betales på andre nærliggende og fancy restauranter.
A truly beautiful experience – the benchmark ☺ This is a stunning experience we will not forget any time soon. I use the word experience for a reason. This is not a hotel and definitely not your average hotel. We had been on the road travelling around SL for ten days before we arrived at Three Gables. We were expecting a hotel. Perhaps we hadn't researched it properly? When we first arrived we reviewed the room based on the price. Which was wrong. Staying at the Three Gables is a true experience of luxury – a resort if you will. I liken it to staying in your very own hotel or perhaps a villa you had rented. I suggest, if you're looking for a hotel or _base_ to come to and from. I wouldn't recommend the three gables. Instead, cancel your plans and enjoy the villa, your home. They really do make you feel at home. Dinuka and Suresh were incredible hosts. Truly nothing was too much trouble. They drove us in to town for free. And drove us on to our next hotel – for a fee. The best way to sum up their service is to say, they take the stress out of everything. And I'm someone who seems to enjoy stressing on holiday. There are only four rooms. This encourages the feeling of your own villa. There's no real reception area and staff aren't visibly around. I think this is part of the strategy to make it feel like your home. But, if you need them, they appear as if by magic to help you with whatever it is you need. Dikuna and Suresh asked me the same question both days: "are you happy?" Isn't that lovely? Their goal is happiness. The Three Gables was a unique experience of luxury and comfort and I cannot recommend it enough. Oh and it is the very best ever breakfast of my entire life. A cooked-to-order banquet. Photos attached ☹ You can't swim in the sea. We weren't told about this but most people know you can't swim in much of the SL coastline. it's a shame when the beach is private and so quiet.
Perfect stay! ☺ Everything was perfect and we were looked after very well by Dinuka and the rest of the Three Gables Team. From recommending us excursions, booking us transport, driving us to local attractions and putting us in touch with really good tour guides, nothing was ever too much trouble. They had lots of helpful suggestions. We also checked in during the early hours of the morning (2am) and were greeted with a warm welcome. Not to mention the delicious cocktails and tasty food. The Sri Lankan breakfast was out of this world! We also travelled during the Sri Lankan economic crisis – this did not impact our stay whatsoever, so don't hesitate to book! ☹ Nothing!
☺Velmi krasny stylovy a cisty hotel. Personal neskutecne mily a ochotny, krasne se o nas starali, zaridili vzdy taxi. Lehatka primo na hotelu na krasne klidne plazi. Koupat v mori se neda – velke vlny zde. Jidlo je zde drazdi, ale vyborne. Room servis 2krat denne, vzdy ciste rucniky a na vecer cokoladka nebo kyticka jako mila pozornost. Urcite tento hotel doporucuji!
Incredible place, fantastic staff ☺ Everything – we wanted to end our holiday with a little luxury and Three Gables delivered more than we could have hoped for. The building itself is an architectural triumph and the view onto the property's private beach is incredible. The rooms are so comfortable and we loved the little extras such as the evening turndown service. The staff are all genuinely fantastic. Nothing is too much trouble, and it's the kind of place where things seem to happen around you without you needing to ask. The loungers are always set up with towels ready, we were presented with king coconuts after returning from a morning swim, they also arranged an incredible snorkeling trip to see giant turtles with a local guide and were able to recommend some great nearby bars and restaurants. They encourage you to treat the Villa as your home and we loved talking to Dinuka about the properties history and architectural accolades. The chef deserves an award, the Sri lankan breakfast was a strong contender for the best breakfast we've ever had – it was huge and every element was delicious! Our only regret was that we couldn't eat it all, there was so much! We also decided to eat at the villa one night, and they set up a romantic candlelit table on the beach for us and we had one of the tastiest seafood platters of our time in Sri Lanka. Their signature cocktail was also delicious! Highly, highly recommended.
Exceptional ☺ Best hotel we ever stayed at. Everything was just perfect – the hotel is very privat and right at the beach, the rooms are super nice and the staff is so considerate. The place is just amazing would a 100% recommend it. ☹ nothing
Exceptional ☺ Very good food, top hospitality, very friendly staff. Beautiful boutique hotel with top views. Possibility to have dinner on the beach. I would definitely recommend. ☹ nothing