If you are in need of a holiday that is laid back with a dash of adventure, Mirissa is the place to be. With a year round tropical climate, Mirissa is renowned among tourists for its pristine coastline, surfing and snorkelling, whale watching expeditions, vibrant nightlife and mouth-watering delicacies. A quick two hour trip will take you to some of the best wildlife parks in South Asia. At Mirissa, you are free to enjoy the idyllic island life by day and partake in the beachside entertainment at night. Upon request, our staff at Three Gables is well-equipped to make arrangements to any one of these exciting excursions.
sightseeing
Mirissa Beach & Parrot Rock
A trip to Mirissa Beach is a dreamy experience. From its sparkling waters to its adrenaline packed activities, a visit to the beach will not leave you disappointed. Surf along the waves and dive right in to marvel at the exotic marine life underneath. Ideal surf conditions make this beach a popular spot for both surfing and snorkelling. A sandy stretch of land leads up to a rock island called Parrot Rock that offers panoramic views of the beach. If you don't mind the crowds, Parrot Rock is best visited at sunset. Brave your way through the waves and climb up the rickety stairs to reach the summit. The turquoise waters lapping against the golden sands coupled with the brilliant hues of the evening sky create a truly mesmerizing view of the beach.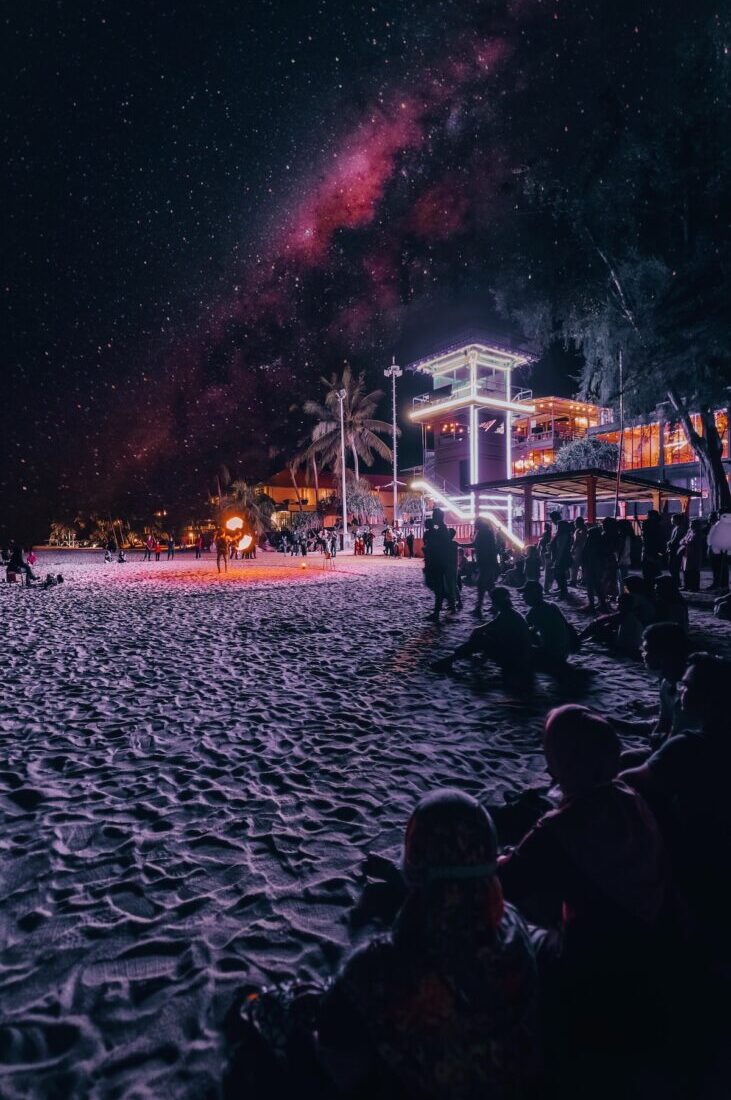 sightseeing
Night Life
The night life in Mirissa is exceptionally vibrant and you are spoilt for choice. From a cosy candle lit dinner at one of Mirissa's charming restaurants to dancing the night away under the stars, a night out in Mirissa will make your holiday extremely memorable. If you are traveling during the holiday season, do not miss out on Mirissa's infamous Christmas and New Year's Eve parties that is reputed for its electrifying experience.
sightseeing
Whale Watching
At the crack of dawn, head over to the Mirissa harbour for an exhilarating whale watching expedition. As Mirissa is one of the few places in the world where you can spot the magnificent blue whale up close, this is an excursion that should not be missed. Your chances of spotting a blue whale are fairly high between the months of November to April. If you're lucky, you may even spot a few dolphins swimming through the waves.
sightseeing
Coconut Tree Hill
Coconut tree hill has earned its name as one of the most instagrammable spots in Mirissa due to the symmetrical arrangement of its trees and unique view point. A few minutes away from the villa, it is a sloping hill offering breath taking views of the Mirissa Bay.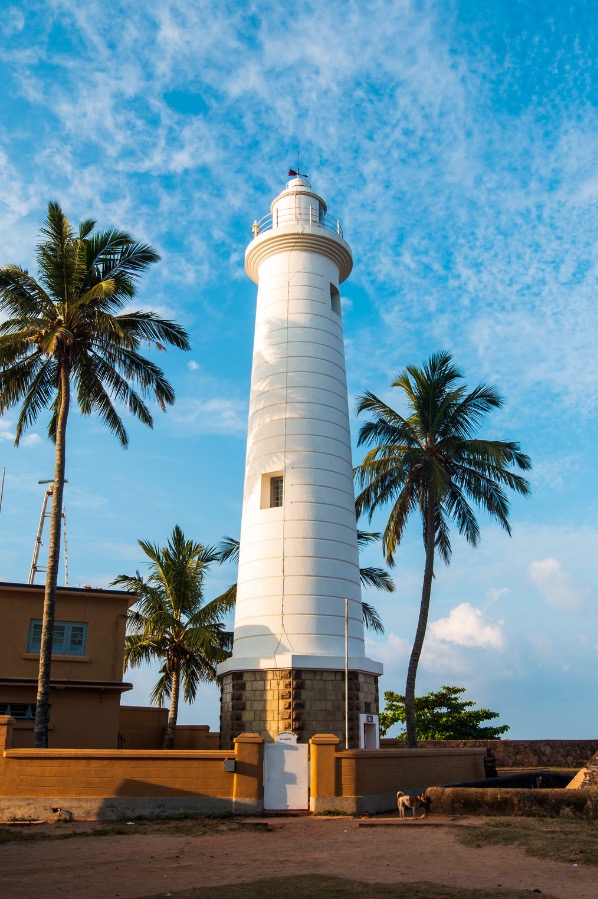 sightseeing
Galle Fort
A UNESCO world heritage site, the Galle Fort is an absolute delight to explore on foot. Walking along its cobbled streets, you will pass by historic buildings built by the Dutch, restored hotels, quirky cafes and enchanting little stalls with a variety of trinkets. A day trip to this historic city is a journey through time with every corner unfolding stories of a distant past.
sightseeing
National Parks
The villa is around two hours away from three of the finest wildlife parks and sanctuaries in South Asia. Hop into an open topped safari jeep and enjoy a day's outing at any one of these parks adding a tinge of adventure to your holiday.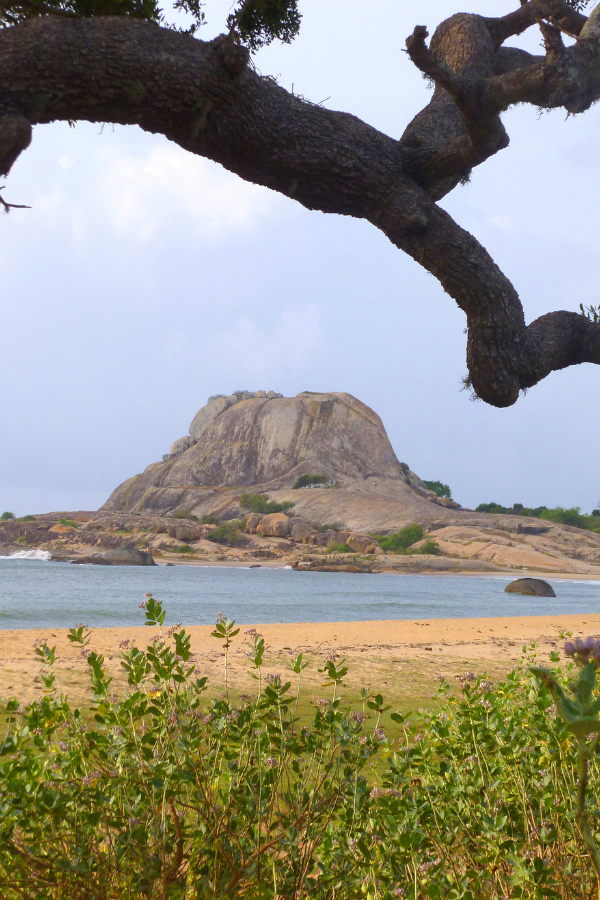 National Parks
Yala National Park
Yala being the most popular among tourists, is best visited between the months of February to July. In addition to having the largest concentration of leopards in Sri Lanka, it is also home to 215 bird species and 44 varieties of mammals including elephants, deer, jackals, saltwater crocodiles and the ever elusive sloth bear.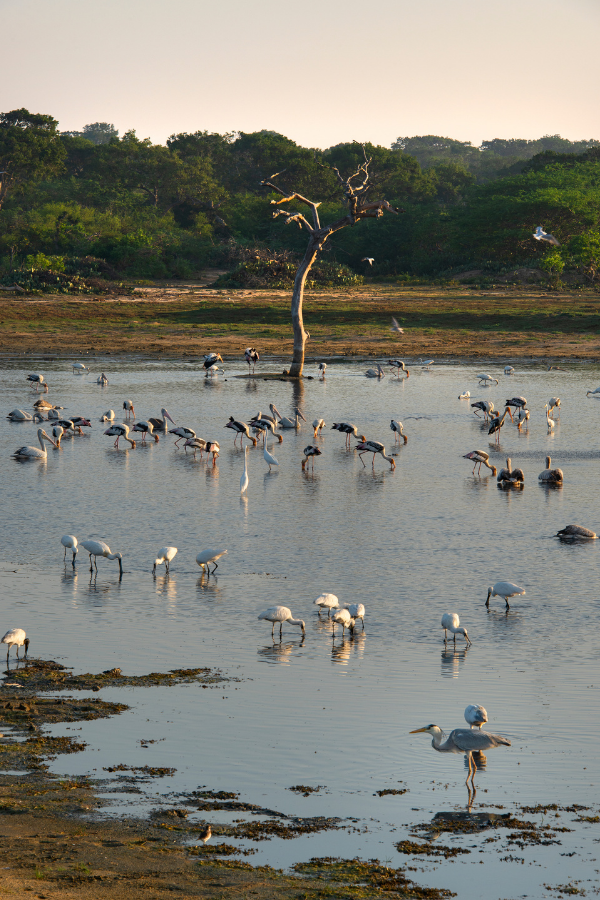 National Parks
Bundala
This is an excellent spot to observe migratory birds, crocodiles, deer, elephants and wild boars. A drive through the park promises not only a mix of migratory bird species and big game, but also varied landscapes including the brackish lagoons and thorny scrub jungles of the land, and the crystal clear waters of the sea.
National Parks
Udawalawe
While Udawalawe is most popular for its concentration of elephants, it is also home to a few other species including the monkeys, water buffalos and sambar deer. As the park has around 400 elephants, it is the best spot to see herds of elephants bathing, feeding their young or simply playing in the water.